New in 2020 - Jersey Devil Coaster
Jersey Devil Coaster to Debut in 2021
The world's tallest, fastest and longest single rail coaster, Jersey Devil Coaster, will not open this year. Due to the pandemic, most construction projects were delayed or halted all together. For this reason, Six Flags is making plans to debut Jersey Devil Coaster in 2021. We look forward to sharing more construction updates as we complete this record-breaking scream machine.
SFGD New for 2020 Features
SFGD New for 2020 POV Video
Our annual Labor Day
Flash Sale
is the biggest, best sale we will EVER have on 2020 Season Passes. We guarantee that you will never find a better deal!
Only guests who purchase their 2020 passes and Memberships during our Flash Sale will receive free upgrades, free food, free merchandise, and free bonus benefits. (bonus benefits depend on what you buy).
Now is the best time to buy:
Season Passes
Buy your 2020 Season Passes and get free Season Parking, free skip-the-line passes, free upgrades and more!
Memberships
Becone a Member during our Flash Sale and get everything Season Pass purchasers get plus three free months!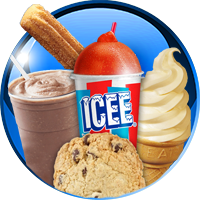 Season Dining Passes
Eat every visit in 2020 for as little as $39.99. Buy during our Flash Sale and get free dessert every visit for the rest of 2019!
And Lots More!
During our Flash Sale find incredible deals on Season THE FLASH Passes, Season Photo Passes and more!
View Flash Sale Deals
SFGD New for 2020 Construction
Go behind the scenes of Jersey Devil Coaster construction. Click the images below to see a larger version