New in 2021 - AQUAMAN: Power Wave
First-of-its-Kind in North America Water Coaster
COMING IN 2021! AQUAMAN: Power Wave, the park's 15th coaster, will launch riders backwards and forwards, straight up colossal 148 feet twin track towers and then send them plunging straight down across more than 700 feet of track ending with the ultimate massive splash down.
SFOT New for 2021 Features
COMING IN 2021! AQUAMAN: Power Wave is a launch-style coaster that suspends riders in a 90° angle before hurtling them across the more than 700 feet of track at 63 miles per hour.
Our annual Labor Day
Flash Sale
is the biggest, best sale we will EVER have on 2020 Season Passes. We guarantee that you will never find a better deal!
Only guests who purchase their 2020 passes and Memberships during our Flash Sale will receive free upgrades, free food, free merchandise, and free bonus benefits. (bonus benefits depend on what you buy).
Now is the best time to buy:
Season Passes
Buy your 2020 Season Passes and get free Season Parking, free skip-the-line passes, free upgrades and more!
Memberships
Becone a Member during our Flash Sale and get everything Season Pass purchasers get plus three free months!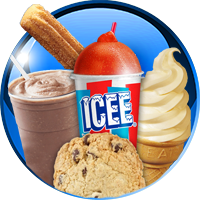 Season Dining Passes
Eat every visit in 2020 for as little as $39.99. Buy during our Flash Sale and get free dessert every visit for the rest of 2019!
And Lots More!
During our Flash Sale find incredible deals on Season THE FLASH Passes, Season Photo Passes and more!
View Flash Sale Deals
SFOT New for 2021 Gallery
Take a closer look at AQUAMAN: Power Wave opening in 2021. Click the images below to see a larger version.